Digital Readouts & Subsequent Electronics
We can offer the latest digital readouts such as the ND5000, ND7000 and the POSITIP 8000 along with testing and diagnostic equipment including the PWM 21 and the handheld PWT 101 for use with both incremental and absolute encoders.
Handwheels
We offer sales of replacement units such as the HR410 both new and service exchange upto the very latest variants such as the HR510, HR520 and the wireless HR550FS
Linear Encoders
We stock both complete linear encoders and spare parts such as reader heads and lip seals for everything from older units such as 11mA LS703 systems upto the latest LC495 absolute scales and all other Heidenhain interfaces such as TTL, 1vPP and customer specific e.g. Siemens etc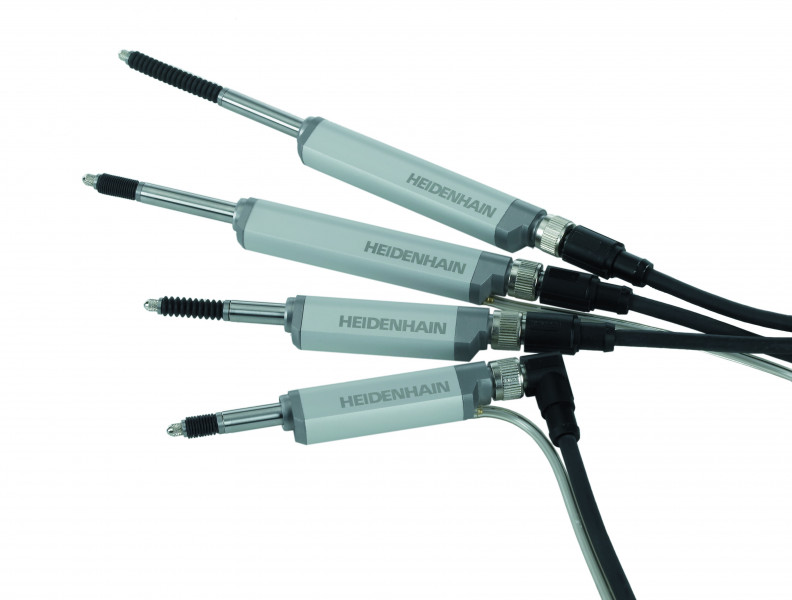 Length Gauges
Length gauges from HEIDENHAIN are incredibly accurate in a range of applications such as inspection and metrology which we are pleased to offer variants such as the ST3088 and MT60M. Please contact us with your requirements or for any further information.
Motors
Heidenhain motors are available for both axis and spindle drives on NC controlled machines and both new and service exchange items are available such as the QSY and QAN ranges, don't hesitate to contact us with your requirements.
Rotary Encoder
We have a comprehensive stock of rotary encoders such as ERN and EQN motor encoders and we are the only distributor that can offer the inductive range of encoders such as the EQI and ECI series. We also have high accuracy RON and RCN encoders available through to units such as the ROD series as used in spindles etc on the older Bridgeport machines