Acu-rite Products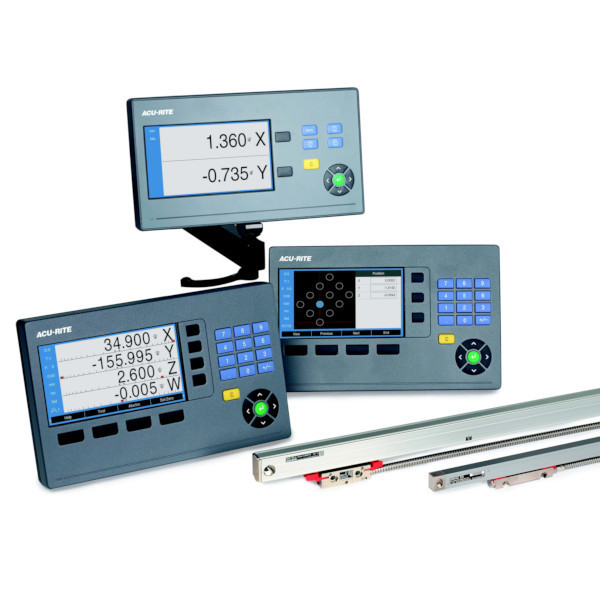 The DRO 100 readout is suitable for upto 3 axis on milling, drilling and boring machines and lathes offering position values, status information and other useful data on a clour TFT screen. The DRO 203 takes this further with distance to go, hole patterns and graphic positioning aid and the DRO 300 can do all this as well as the option of adding an edge finder.
The SENC 50 range of scales are extremely compact in design making it ideal for use in applications such as the cross slide on a lathe and the SENC 150 range are also high accuracy while still keeping small dimensions for use in machine tool and metrology applications.

If you require anymore information on Acu-rite Products.
Then feel free to get in touch with us, all details can be found on the contact page.
---